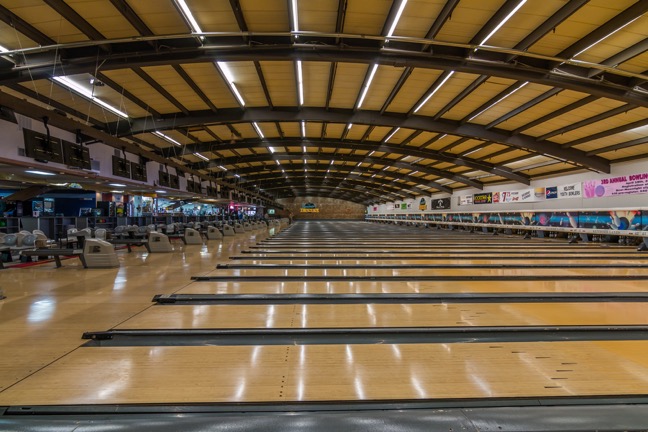 Kenmore Lanes is the largest bowling center North of Reno, Nevada and West of the Mississippi. We are dedicated to the sport of bowling through leagues, youth development and many different type of tournament play. 
Please call ahead to check on lane availability prior to visiting Kenmore Lanes. (425)486-5555
We provide top quality bowling experience so that our bowling guests and their families will return again and again. We provide birthday parties, group events, casual open bowling times, and competitive league play. Our Restaurant & Sports Bar is a great place for a meal and to catch up with friends and have a good time.
Contact us
50 lanes of bowling is only the beginning at Kenmore Lanes!
We offer:
Restaurant
Bar
Birthday Parties
Banquet Room
Arcade
Corporate Parties
Bowling Specials
Adult Parties
Leagues for Everyone!
Youth Program
Our Location Address
7638 NE Bothell Way
Kenmore, WA 98028
Phone
425.486.5555
Hours
Mon: 10am-11pm
Tue: 10am-11pm
Wed: 10am-11pm
Thu: 10am-11pm
Fri: 10am-Midnight
Sat: 10am-Midnight
Sun: 10am-10pm
Open NOW until midnight,!
Get directions