Parties and Group Events HQ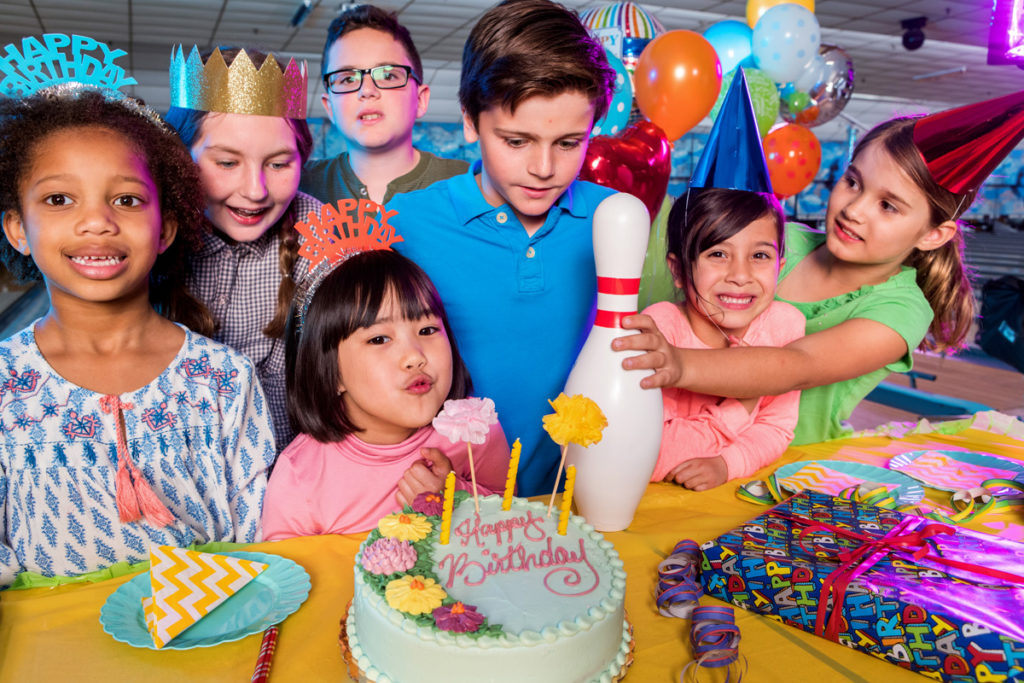 Bowling parties are a fun, social, event that anyone can participate in. 
No matter what the weather is, your party will be a strike at Kenmore Lanes! 
Party Packages Include:
Birthday parties are for kids 18 years and younger and come with 2 hours of unlimited bowling with: 
one lane for every 5 bowlers
shoe rental
pizza and soda. 
We supply bowling themed birthday plates, cups and napkins.  You may decorate your assigned area with party favors to meet your theme.  You may also bring cake and ice cream and we will keep them frozen or refrigerated until you are ready to serve.  Other outside food and beverage is not allowed.
TOKEN BUCKETS FOR THE REDEMPTION CENTER ARE AVAILABLE FOR BIRTHDAY PARTY PACKAGES ONLY AND MUST BE PRE-ORDER:  125 TOKENS FOR ONLY $25.
Up to 10 people / 2 pizzas, 2 pitchers of soda          $150
Up to 15 people / 3 pizzas, 3 pitchers of soda          $210
Up to 20 people / 4 pizzas, 4 pitchers of soda          $270
Up to 25 people / 5 pizzas, 5 pitchers of soda          $330
Up to 30 people / 6 pizzas, 6 pitchers of soda          $390
Up to 35 people / 7 pizzas, 7 pitchers of soda          $450
Up to 40 people / 8 pizzas, 8 pitchers of soda          $515
Up to 45 people / 9 pizzas, 9 pitchers of soda          $575
Up to 50 people / 10 pizzas, 10 pitchers of soda      $635
Choose from standard 1 or 2 topping pizzas or upgrade to specialty pizzas for $5 per pizza.
Banquet room available for an additional charge of $25 for 1 hour prior to or after scheduled party time.
Parties must be completed by 5 pm .  Prices do not include tax.
*NO RESERVATION FOR A BIRTHDAY PARTIES ARE ALLOWED ON FRIDAY AND SATURDAY AFTER 3PM!